Wine Snob Seeks Good Indian Food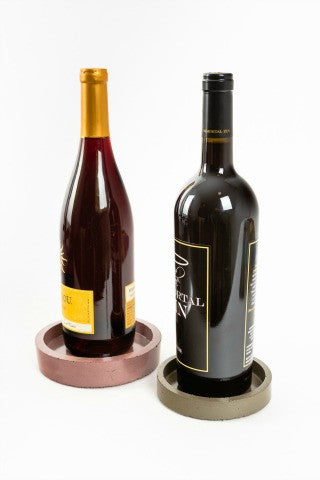 On a recent trip to Seattle, I went to this great little Indian restaurant. They did not have an extensive wine list, but we ordered a chardonnay, nonetheless. I find that white wines always help when I get over-spiced.
The very nice waiter came over, opened the bottle, poured a little in all our glasses, set the bottle down and walked away. We drank the wine and had a great meal.
I admit it, I had a fleeting thought about presentation and tasting, but I wasn't there for that. Really. I was there for the food. The wine was a bonus, and I probably should have ordered a more culturally appropriate beverage, anyway. Or so I thought.
I've wondered what that would be—a more culturally appropriate beverage—because honestly, in my limited exposure to Indian food, I've only really run across the decadent mango lhassi and the classic spicy chai; neither of which I consume during the meal, but at the end.
I always want something lighter—to complement, not inhibit or detract from, the amazing flavors in the food. Other than white wines, I've thought of martinis. Especially the trendy martinis—like ginger or in the summer time ginger, cilantro. I started doing a little research and some of my suspicions were confirmed. I found a great blog on it on Quick Indian Cooking.  Something I hadn't thought about was beer!
But, back to the wine: another more recent post by Fiona Beckett, went into more detail about wine and Indian food. Her conclusions led to a preference for whites—those off-dry, fruity and fizzy, with an aversion to reds.   I am inclined to agree with her. I think that next time, I will bring a bottle with me—because it isn't often that you get an extensive wine selection at an Indian restaurant. I might go for an Alsatian White or maybe even the Arca Nova Vinho Verde. Yum.
Leave a comment
Comments will be approved before showing up.